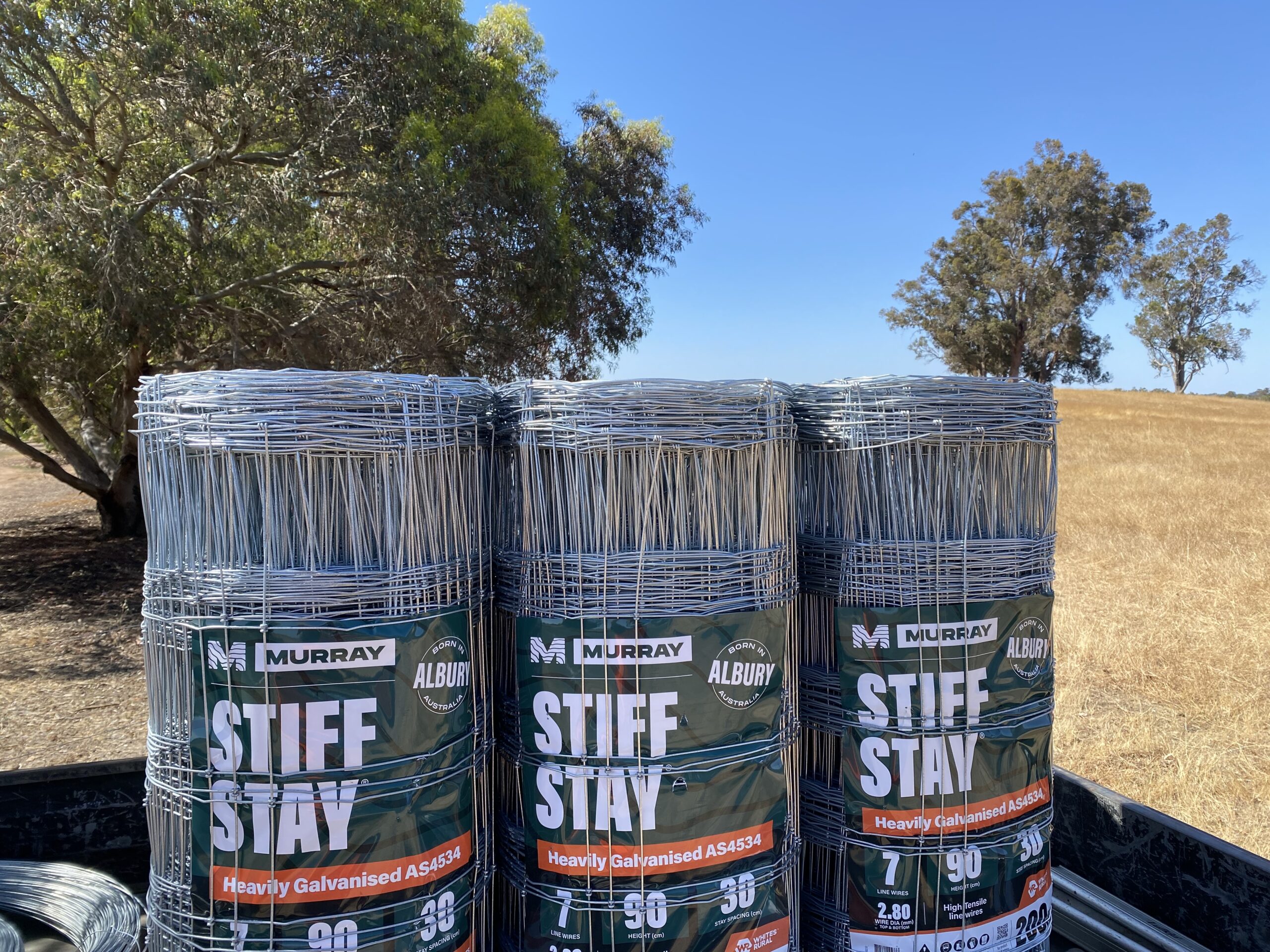 Unrolling reliability and roadside appeal
Chris Baron describes himself as a little time poor. His busy life sees him running between working in his own construction company in and around Perth and up in the North-West and managing Norwood Estate 300km South of Perth. Norwood Estate is a 130 Ha farm that has been in Chris's family since 1898. Here he runs a closed herd of 100 Black Aberdeen Angus breeders.
With a large part of life on the road and many hours away from the farm, Chris has been keen on a fence that will stand the test of time and require very little maintenance. To make his life easier and give him confidence his stock are contained while he's across State, Chris has built a new roadside fence with White's Murray wire that is "set and forget".
"A 1500m stretch of new boundary fence has been on the cards for a while. I live in Perth. It is important for the times when I am not there, that I have reliability in the fencing products I use."
The old fence was something Chris's grandfather put up 60 odd years ago. Since then, it has had temporary hot wires put in front of it but that was no longer sufficient.
The fence runs along the main road linking Boyup Brook and Bridgetown. With the fence on full view Chris says it is important to have something that is aesthetically appealing.
"It had reached the time to do something nice."
Chris went with eight rolls of Australian-made heavily galvanised 7/90/30 Murray Stiff Stay netting and used the top and bottom wire in the Murray 2.8mm high tensile plain wire. He plans to add a hot wire for the cattle with 250mm stand offs.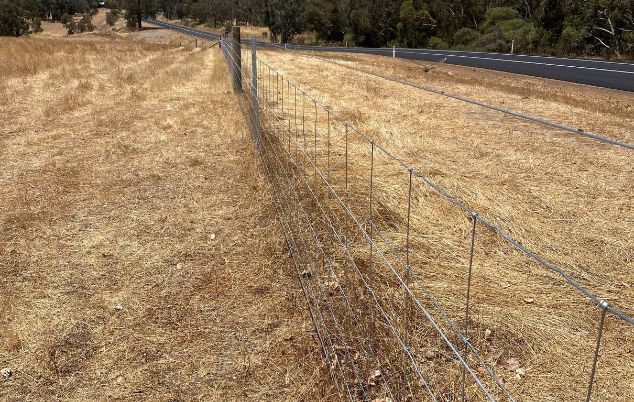 "I always try to get Aussie made where I can. I think it is important to try to support local like White's Murray wire. I had no problem at all unrolling the Murray wire on the spinning jenny, especially the plain wire. That's the big one thing where you can come unstuck. With some manufacturers, when you go a bit cheaper, they can sometimes be a bit difficult rolling off a spinning jenny, but this stuff rolled off perfectly."
For additional strength and appeal, Chris is going with an extra top wire of new braided Murray Safe-Twist, a barbless barb wire.
"It is two plain wires twisted together and new product all round. I was looking to have something a bit heavier on top. I know barbed wire works — and works well, but I am going to try a solution that doesn't involve barbs.
Chris isn't sure if anything lasts for 60 years anymore compared with his grandfather's era, but he expects this fence to last for another generation at least. "I don't think I will be putting it up again I can tell you. That might be up to my son to work out."
"For now, everything has gone perfectly."