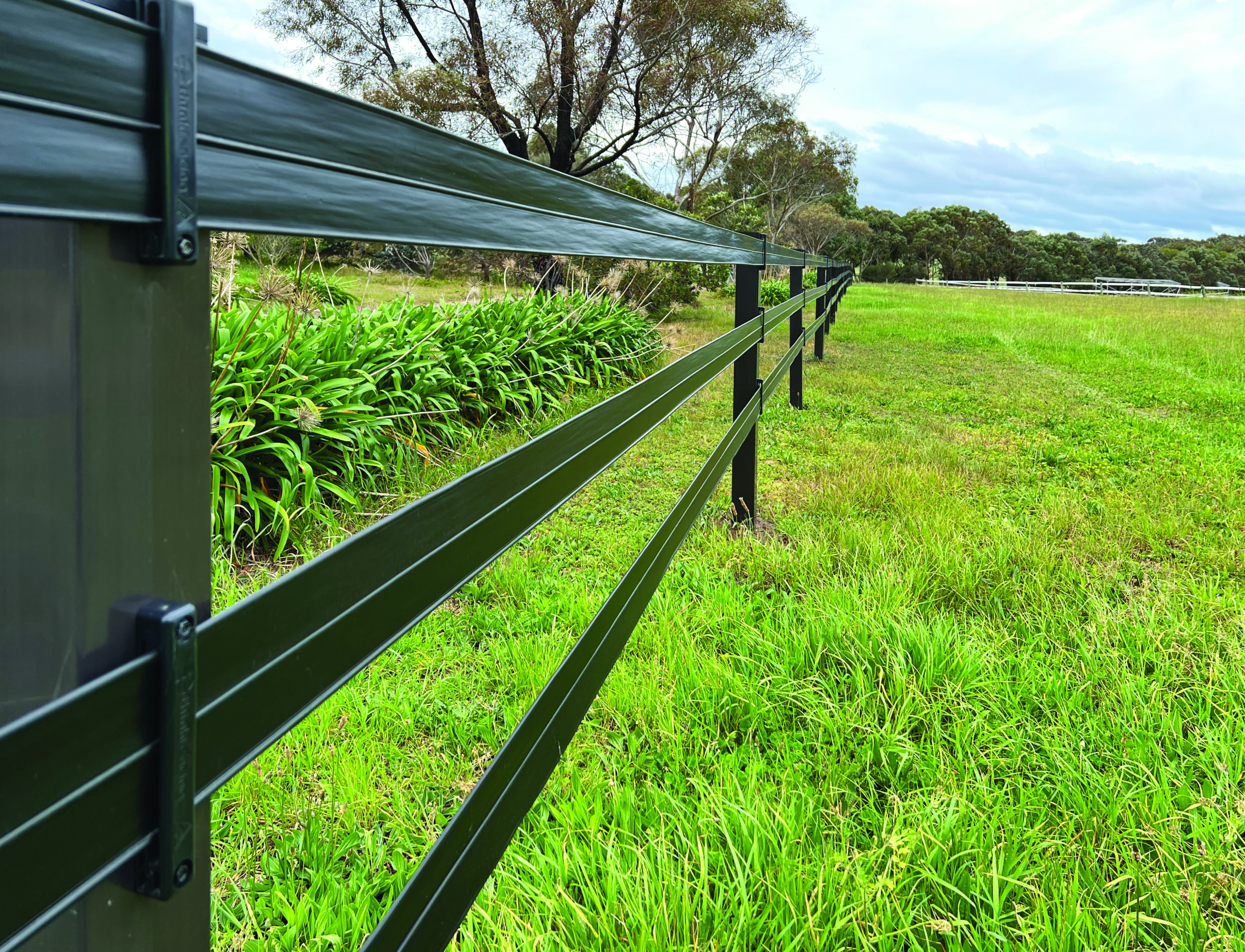 Introducing Titan Rail – The thoroughbred of safe horse fencing
November 10, 2023
Introducing our latest partnership, with the team at Think Fencing – to be the proud supplier of Titan Rail.
'The thoroughbred of safe horse fencing'
Titan Rail horse fencing is an innovative horse safe solution featuring three high tensile wires built into the top, bottom and middle of a flat rail.
This remarkable rail can be easily electrified using a standard electric fence energiser.
Titan Rail takes the worry out of horse injuring themselves on fencing.
Titan Rail fencing features : 
DIY Installation – so you're reasonably handy and would like to save money, then our composite fencing is easy to install
Eco Friendly – despite what you may think about plastics, the composite used to make out fences are in-fact eco friendly and completely recyclable
Australian Made  – All Think Fencing products are manufactured in Australia at the Think Fencing Bellarine based manufacturing complex in Victoria.
Lifetime Warranty* – Think Fencing offers a limited *30 year warranty for all PVC Fencing products.
UV Resistant – Titan Rail is made from durable high tech composites resistant to the harsh Australian sun.  Meaning, your fence will look great for years.
Electrofiable – The Titan Rail Fence is designed to be electrofiable, a standard fencing Energiser will work on Titan Rail.
For more information about your closest stockist check, visit Where to buy